Maximize Your Productivity, Minimize Your Costs
Introducing PromptMaster Bundle:
30 Marketing Prompts to Stay Ahead of the Competition
Tired of Struggling to Create Engaging Marketing Content?
Imagine the hours you'll save when you have access to our AI prompts that fuel your content creation process. Our business and marketing prompts have been tested on real businesses with active paid campaigns, delivering exceptional results. Join the ranks of satisfied marketers who have experienced increased engagement, conversions, and revenue.
30 Prompts
You will get instant access to business and marketing prompts that you can use with ChatGPT or other AI tools.
Easy To Use
You don't need any experience level or specific knowledge to use our business and marketing prompts.
Video tutorials
We have packaged for you several video tutorials that comes with our prompts to make it straight forward.
PromptMaster Bundle Offer
Our 30 AI prompts inspire captivating headlines, persuasive ad copy, engaging social media content, effective SEO plans, marketing strategies and much more.
Create marketing content at ease with our AI prompts and build the perfect Instagram campaigns, Google Ads, email newsletters and so much more!
9 Social Media Marketing Prompts
6 Search Engine Optimization Prompts
2 Email Marketing Prompts
5 Paid Ads Prompts (Google & Social Media)
8 Business & other Marketing Prompts
The better way to "Boost your conversions and drive revenue growth"
Unleash the Power of AI for Marketing Success
Are you tired of staring at a blank screen, struggling to come up with compelling marketing content that engages your audience and drives sales? Look no further! With PromptMaster Bundle, you can now effortlessly create engaging marketing content that converts like never before!
You want to create captivating content, effective SEO plans, winning ad copies for Google, Instagram, TikTok and Facebook, but you don't know exactly what to command ChatGPT. Today we have the solution for you, 100% tested marketing prompts to help Stay Ahead of the Competition.
Last Chance! Get instant access now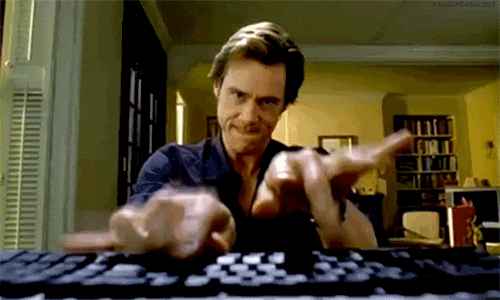 Once upon a time, businesses like yours spent countless hours and resources on creating marketing content. The struggle to come up with engaging ideas and persuasive copy seemed never-ending. With AI tools like ChatGPT, everyone can become a professional marketer, but the problem is that sometimes we do not know how to communicate with GPT in order to leverage its potential.
Now with our 100% tested prompts, we know exactly what to ask ChatGPT to boost our conversions and drive revenue growth!
Here's an example on how to use our prompts👇
English Introduction for PromptMaster Bundle
Arabic Introduction for PromptMaster Bundle
Hi there,
It's Abdel Kader Jrab
I am a Digital Marketing Professional with over 13 years of experience in the field specializing in Social Media, SEO, SEM, and E-commerce. My mission is to help businesses and individuals find success and financial freedom online. Simply helping you Grow Your Business online!
Co-Founder at All Day Closet (An online retailer for women's fashion)
Lead Trainer at AstroLabs
Owner of The Share of Voice (Digital Marketing Agency)
Husband and father to 2 amazing boys, Mazen and Marwan
1. Your Secret to Captivating Content: Unleash the power of AI to access an extensive library of marketing prompts tailored to your brand and industry. Never run out of exciting ideas or compelling copy again!
2. Boost Engagement and Conversions: Stand out from the competition with content that speaks directly to your audience. PromptMaster Bundle ensures your marketing materials resonate with your customers, leading to increased engagement and higher conversion rates.
3. Time-Saving Efficiency: Say goodbye to the hassle of manual content creation! With PromptMaster Bundle, you'll slash the time it takes to produce top-quality content, freeing you up to focus on other essential aspects of your business.
4. Trusted by Industry Leaders: Join a long list of satisfied customers who have supercharged their marketing efforts with PromptMaster Bundle. Our users have reported up to 300% growth in engagement and conversions!
Frequently asked questions
What is PromptMaster Bundle, and how it can benefit my marketing efforts?
PromptMaster Bundle are Marketing prompts for ChatGPT (And other content generation AI tools) AI-generated content suggestions tailored specifically for marketing purposes. They can benefit your marketing efforts by providing you with creative ideas, compelling copy, and valuable insights to enhance your content, social media campaigns, email marketing, and more.
How can PromptMaster Bundle improve my social media marketing?
PromptMaster Bundle can be a game-changer for your social media marketing. They offer ideas for engaging posts, suggest trending topics, and help you optimize your social media captions and hashtags. With these prompts, you can save time and create more impactful content that resonates with your audience.
Can I use the prompts in Arabic or any other language?
Absolutely, our prompts can be used in any language, including Arabic. When you buy our prompts you will get a video tutorial on how to use it in Arabic or other languages. And you can check on this page the video examples we shared where this part is already covered as well.
Can PromptMaster Bundle help me with SEO optimization?
Yes, our PromptMaster Bundle can assist you with SEO optimization. They can suggest relevant keywords, topic ideas, and meta descriptions to improve your website's visibility in search engine results. By incorporating these prompts into your content creation process, you can enhance your SEO efforts and attract more organic traffic.
Can PromptMaster Bundle save me time and effort in my marketing campaigns?
Absolutely! PromptMaster Bundle is specifically designed to streamline your marketing efforts. By providing content suggestions and insights, it significantly reduces the time and effort required to brainstorm ideas, research trends, and create compelling marketing materials. With AI prompts, you can achieve more in less time, allowing you to focus on other important aspects of your business.
How do PromptMaster Bundle ensure content originality and uniqueness?
Our AI prompts are designed to assist and inspire, but they don't compromise content originality. While providing suggestions and ideas, AI prompts empower you to customize and personalize the generated content according to your brand's voice, ensuring each piece remains unique and aligned with your brand identity.
Are these prompts tested on real businesses?
These prompts have been 100% tested with all our clients at our agency (The Share of Voice), clients in the UAE and KSA.
Do you have any tutorials on how to use the prompts?
Yes we have provided video tutorials to make it super easy for anyone to use the prompts. No special experience or knowledge is required though.
Q: Is there a money-back guarantee?
A: Yes absolutely! We swear by our marketing prompts, so much so we offer a 7-Day no-questions-asked money-back-guarantee.
COPYRIGHT The Share of Voice LLC 2023 | PRIVACY POLICY | ALL RIGHTS RESERVED
© 2023 | The Share of Voice
The Share of Voice LLC
Motor City
United Arab Emirates
hello@growyourbusiness.me
+971585248158
This site is not a part of the Facebook™ website or Meta™ Inc. Additionally, this site is NOT endorsed
by Facebook™ in any way. FACEBOOK™ is a trademark of Meta™, Inc.